We are happy to welcome a new Rainbow Six Siege Team! 
The team around Team Captain Darzy will play under the flag of BUTEO eSports in the future. We had a short interview with Darzy. Read more in the News!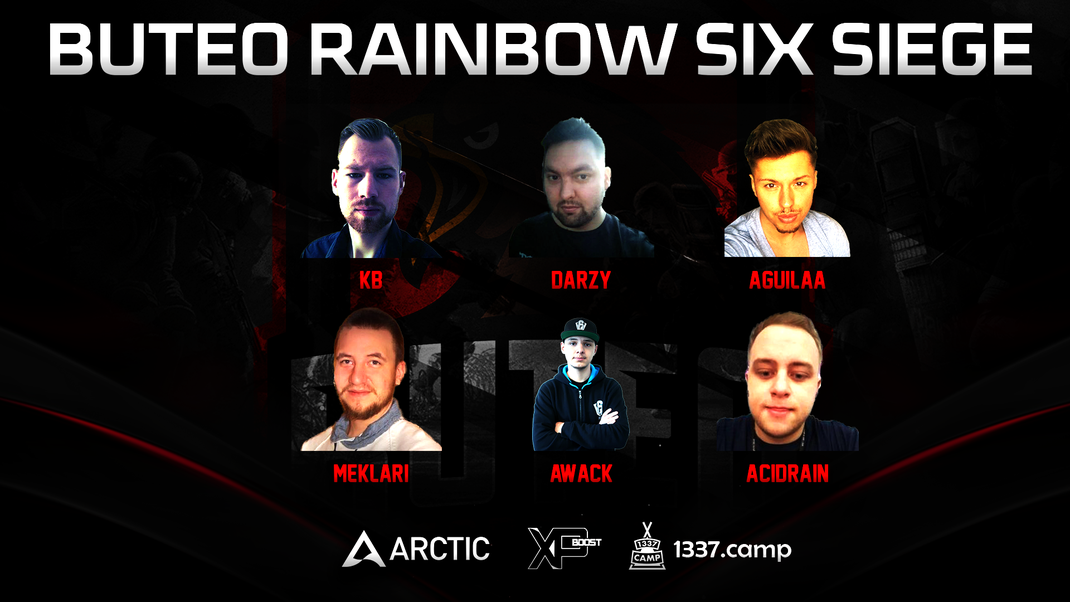 BUTEO eSports: Hello Darzy, we are happy to welcome you at BUTEO eSports. How do you feel about your new home?
Darzy: We are really thankfully to all the manager's at BUTEO for making us feel at home here but most importantly, giving us the opportunity of playing for sure a well known organisation in eSports.
BUTEO eSports: The individual players of the team have already gained a lot of experience in Rainbow Six Siege. As a team you are still relatively fresh together. What are your first goals as a team? 
Darzy: We wanna achive as much as possible for sure but will shall take it step by step, with the current lineup now i shall say i have alot of faith in the boys because we have such great new talent in the team "KB" who i picked up though faceit at the time by being such a great positive guy aswell a brilliant all round fragger. Having alot of expieranced players in the team will make things click quicker with the experience of the likes of "acidrain" who played for penta back in the days to bring his qualities into this team.
BUTEO eSports: Why did you choose BUTEO eSports? What convinced you?
Darzy: Well i saw BUTEO advertising looking for a new Rainbow Six Siege team so i jumped at the chance because they are such a well known organisation, seeing them playing in the Six Lounge Series and of course ESL. 
BUTEO eSports: What else would you like to tell the readers?
Darzy: Hope to get some great support from all in and out of game other than that thanks for all the current support now to BUTEO eSports and lets hope we can bring alot of success to them and you all.
In this sense we welcome the team again and wish them a great time at BUTEO eSports!